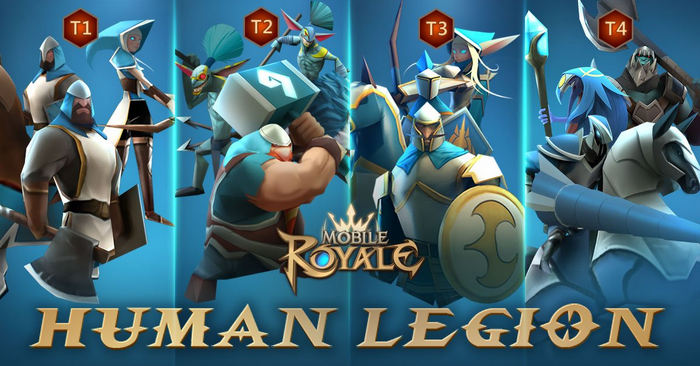 Troop Grades
Edit
Troops accompany Heroes in battles. When you wish to join a Guild Alliance Army to attack other players, your troop grades are also very important. The troop grades in-game are: Militia, Rookies, Troopers, and Veterans.
Militia (T1)
Rookies (T2)
Troopers (T3)
Veterans (T4)
Ranged troops are strong against Cavalry, Cavalry strong against Infantry, and Infantry strong against Ranged.
Formation
Edit
Infantry Formation
Cavalry Formation
Ranged Formation
Spellswords
Heavy Cavalry
Ready Firearms
Bold infantry
Steelriders
Eager Bersekers
Vicious Cavalry
Ready Sharpshooters
This article received help from the guide written by ooooclaire @ mobileroyale.forum.igg.com
Community content is available under
CC-BY-SA
unless otherwise noted.